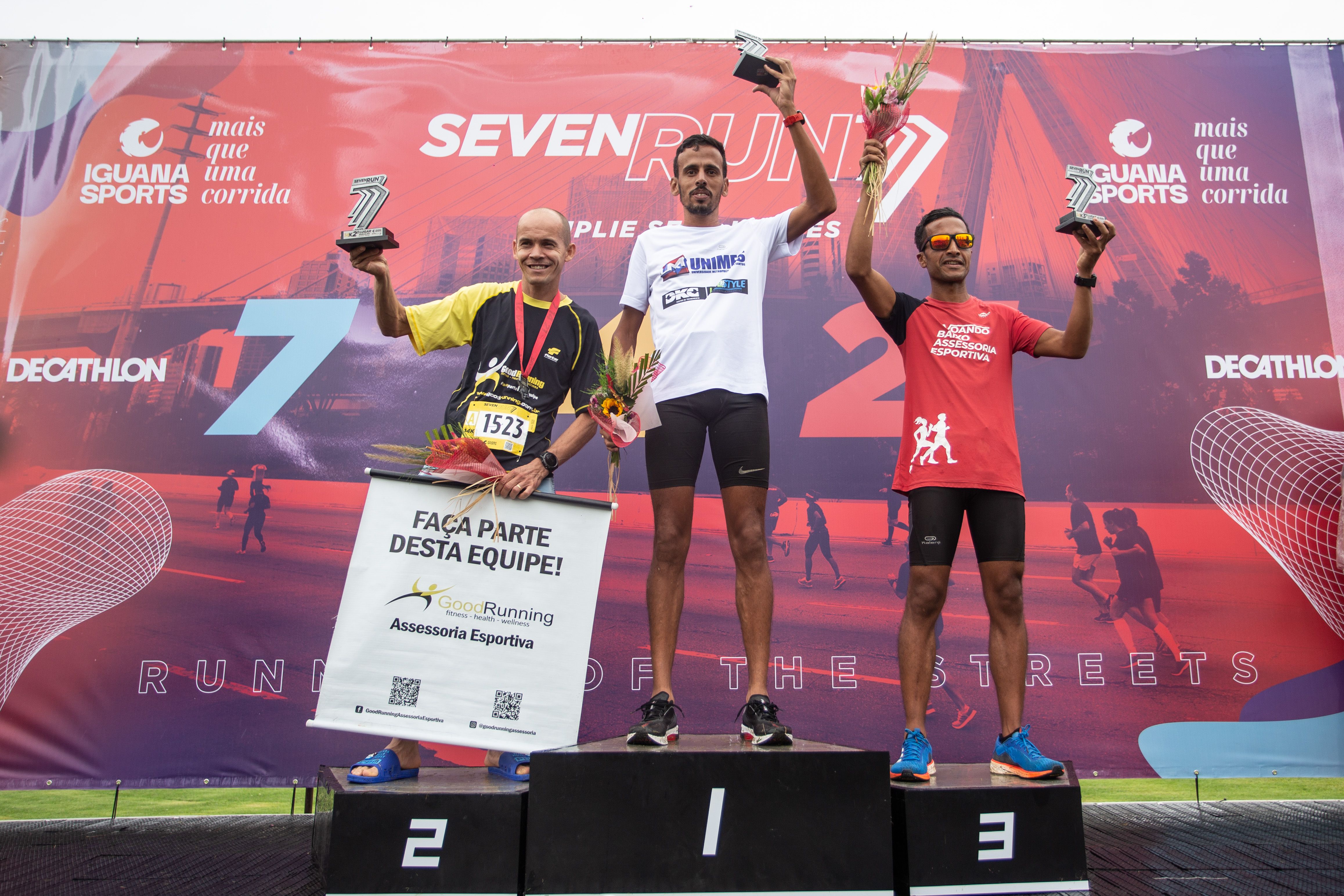 Seven Run 2023
Running
4.35mi
8.70mi
Half marathon
About the Event
THE IDEAL RACE TO EXPAND YOUR LIMITS
For city street runners, with a route approved by the CBAT, the SEVEN RUN has distance options for you to make your run more productive.
The 7K and 14K courses are 100% flat; the half-marathon, which is valid for the index, has a good part in the plan, crosses the cable-stayed bridge, a postcard of São Paulo, but requires a little more training to face the altimetry of the bridge.
7K is a good target to go beyond 5K, invest in another 2K, and apply for a healthy transition to 10K. It promotes a gradual increase in volume, with an easier adaptation for the cardiovascular, muscular and bone parts.
14K is the way to go for anyone aiming for a half-marathon or who thinks the 10K is getting too easy. Progressing to 14 km is not as difficult as it seems, as the training is very similar - and the change is due to the volume.
21.097K - the distance for those who want to dare and bet on all the benefits of training for a long race without the wear and tear of a marathon and with less preparation time.
The name SEVEN RUN and the distances were inspired by the 7 training principles, 7 days of the week, 7 seas, 7 wonders of the world, 7 deadly sins…an almost perfect multiple for the half marathon and for the marathon.
Prices
INSCRIÇÃO ECONÔMICA
R$109.99
More information
Always check the event or organizer website for up-to-date information.
Share with friends
Interested or planning to participate?
You can add an event to your participating or interested list to receive updates and create your own event listing and calendar