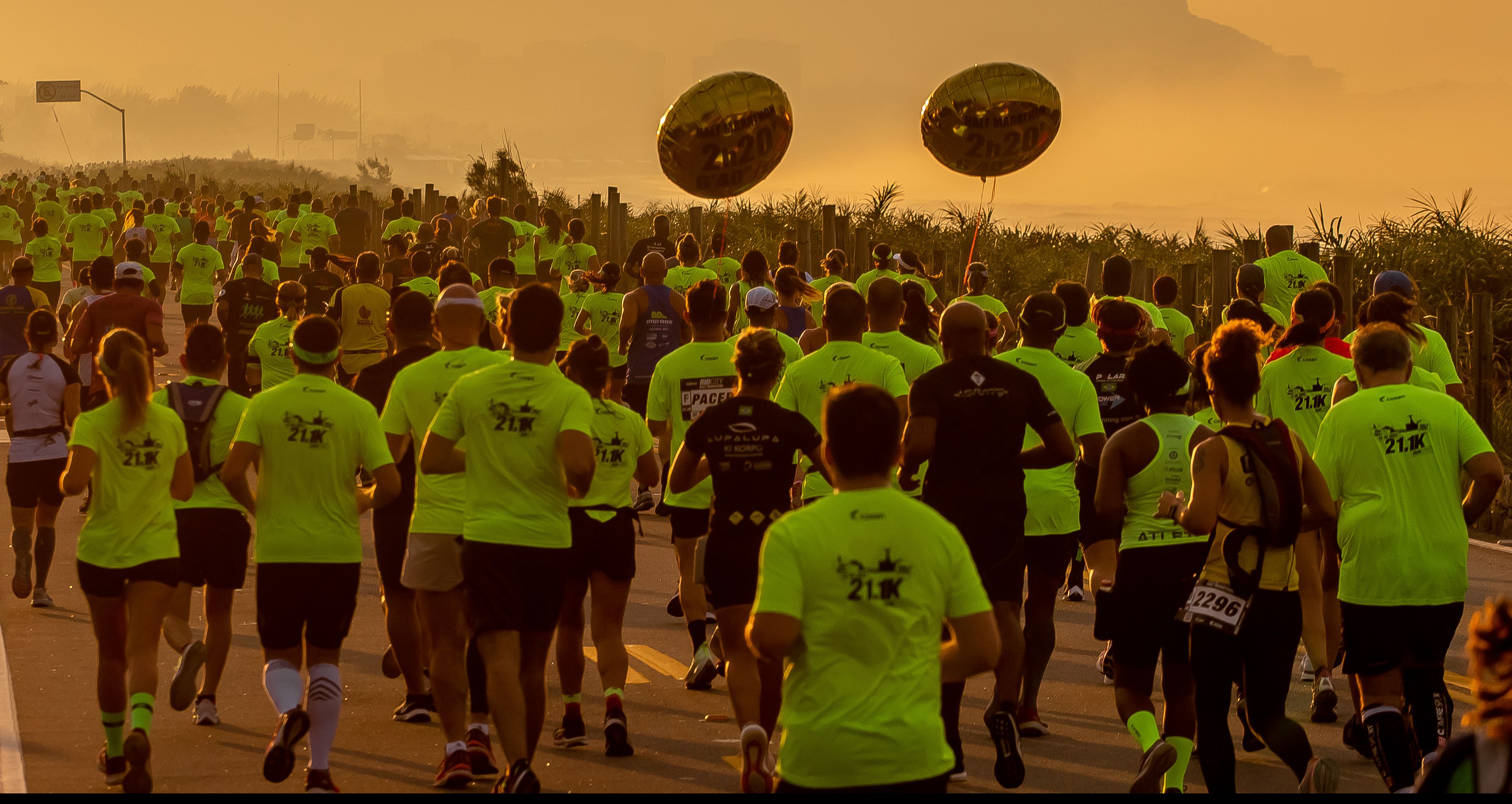 Rio City Half Marathon 2023
About the Event
How about running the most wonderful half-marathon in Latin America?
The Rio City Half Marathon, the first stage of the RUN CITIES circuit, is the most wonderful race for you to conquer 21,097K in the city of Rio de Janeiro on an exclusive course by Iguana Sports.
You will run 100% of the time watching the waves. The start at 6:00 am, at sunrise, is an injection of energy to face and enjoy what lies ahead. The breeze from the Atlantic Ocean from the beaches of Recreio, Reserva and Barra motivates you to advance km by km. Before the Joatinga Bridge, we guarantee some refreshing spots to offset the heat a little and help you climb to the shade of Elevado do Joá, at the base of Pedra da Gávea. From there, just focus and envision the finish line at Praia de São Conrado, where you can celebrate by taking a dip in the sea and enjoying the recovery services at the arena.
The structure and the entire experience of the race are planned in the smallest detail and following the international standard of the best marathons and half-marathons in the world.
Rio City is part of the RUN CITIES, which was born in 2017 with the purpose of being a half-marathon (21,097K) and marathon (42,195K) circuit of international standard and certification AIMS and CBAT in three major Brazilian capitals: São Paulo , Rio de Janeiro and Brasilia.
Prices
INSCRIÇÃO ECONÔMICA (RIO CITY)
R$139.99
More information
Always check the event or organizer website for up-to-date information.
Share with friends
Interested or planning to participate?
You can add an event to your participating or interested list to receive updates and create your own event listing and calendar