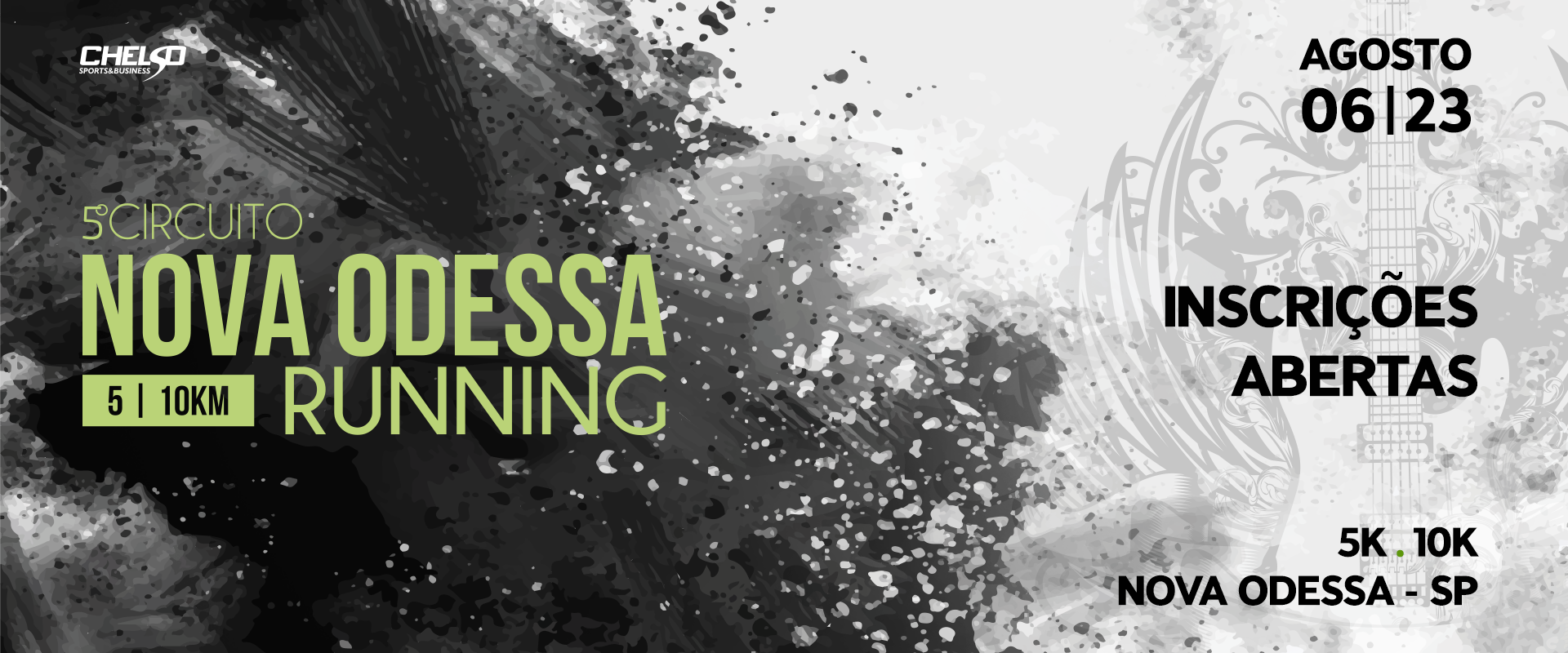 Nova Odessa Running - 5ª Edição
About the Event
The Nova Odessa Running, arrives in its 5th Edition
Sign up right now and overcome yourself!! The event has the support of the Nova Odessa City Hall and is organized by Chelso Sports.
In its first edition, Circuito Nova Odessa Running surprised the athletes with its structure, kit, route and post-race and since then, it has shown that it is here to stay.
This year, the 5th edition comes even better!
The route will have all the charm of one of the most beautiful places in Nova Odessa and the region and also the largest botanical garden in Latin America, Plantarum! This race will be memorable for all those who accept the challenge.
More information
Always check the event or organizer website for up-to-date information.
Share with friends
Interested or planning to participate?
You can add an event to your participating or interested list to receive updates and create your own event listing and calendar