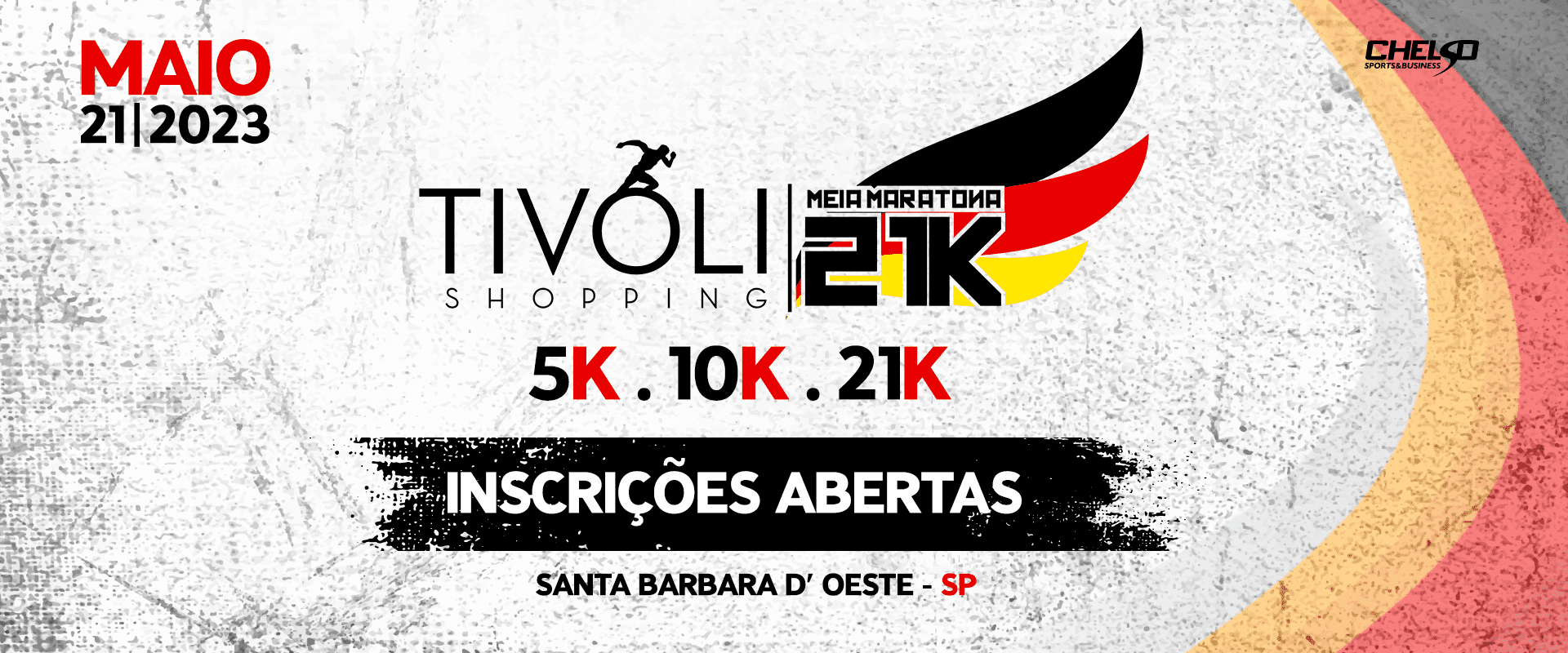 Meia Maratona Tivoli Shopping
Running
5k
10k
Half marathon
About the Event
Once again, Tivoli Shopping brings its Half Marathon!
A test with distances of 5km, 10km and 21km with the start inside Tivoli Shopping. In order to encourage the practice of sports and a healthier life for its customers and employees, Tivoli has been promoting its races annually.
The Tivoli Shopping Half Marathon is the only half marathon in Santa Bárbara d'Oeste, with a challenging course, but which is also a good option for those who want to run their first 21k race.
Sign up right now and overcome yourself!! 👊🚀
More information
Always check the event or organizer website for up-to-date information.
Share with friends
Interested or planning to participate?
You can add an event to your participating or interested list to receive updates and create your own event listing and calendar