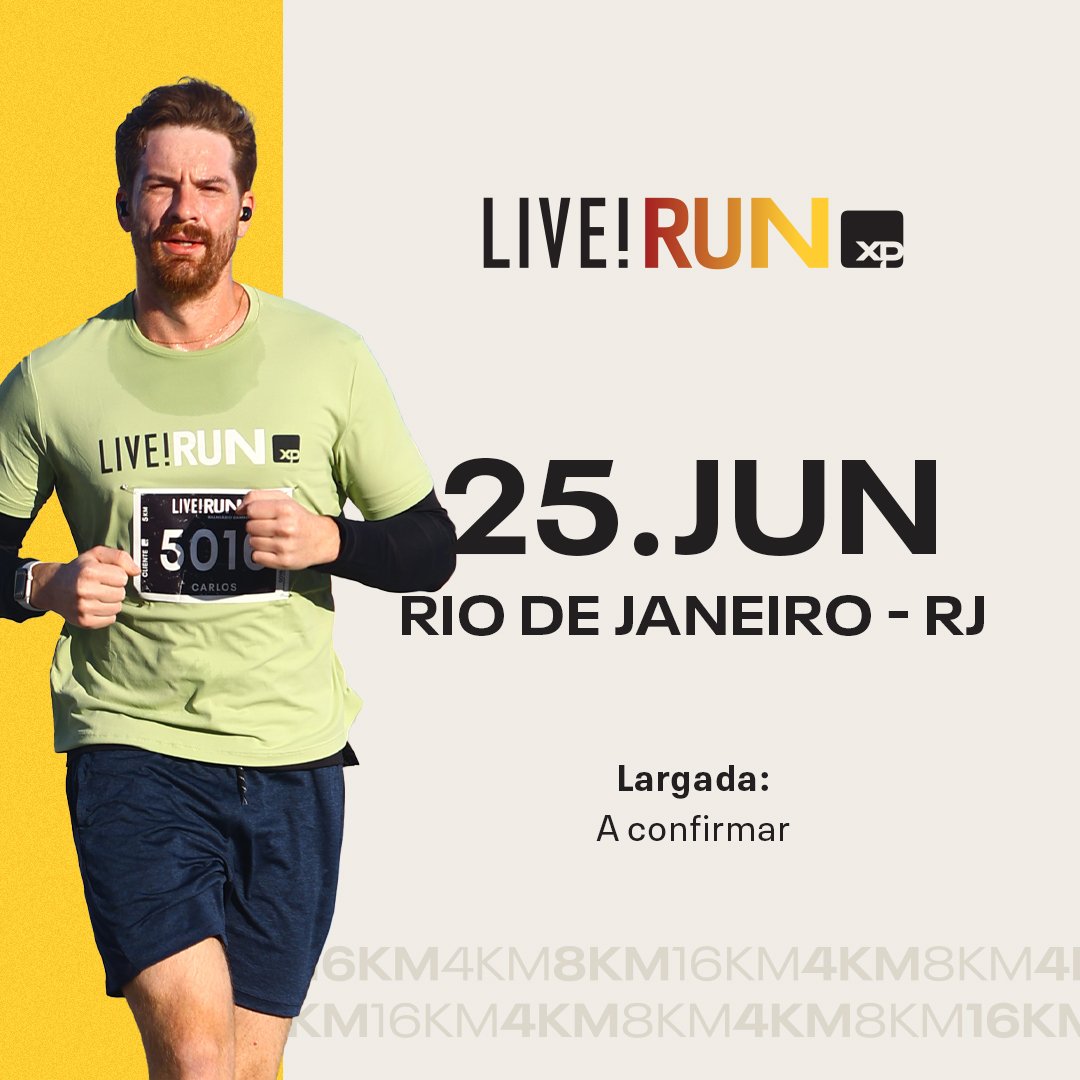 Live! Run XP 2023 - Rio De Janeiro
Running
2.49mi
4.97mi
9.94mi
About the Event
THE LIVE! RUN XP is the best racing circuit in Latin America! In addition to the 21km race, there are also 4km, 5km, 8km, 10km, 12km, 16km and Kids Runs.
In 2023, we will pass through 17 states in the country, in 20 stages, taking a lot of movement and high spirits.
The stage in Rio de Janeiro takes place in June. The thematic space open to the public located at Arena LIVE! reserves a series of activities for visitors, such as stretching and other sports attractions. After the race, the winners of each race are awarded in the same place.
More information
Always check the event or organizer website for up-to-date information.
Share with friends
Interested or planning to participate?
You can add an event to your participating or interested list to receive updates and create your own event listing and calendar