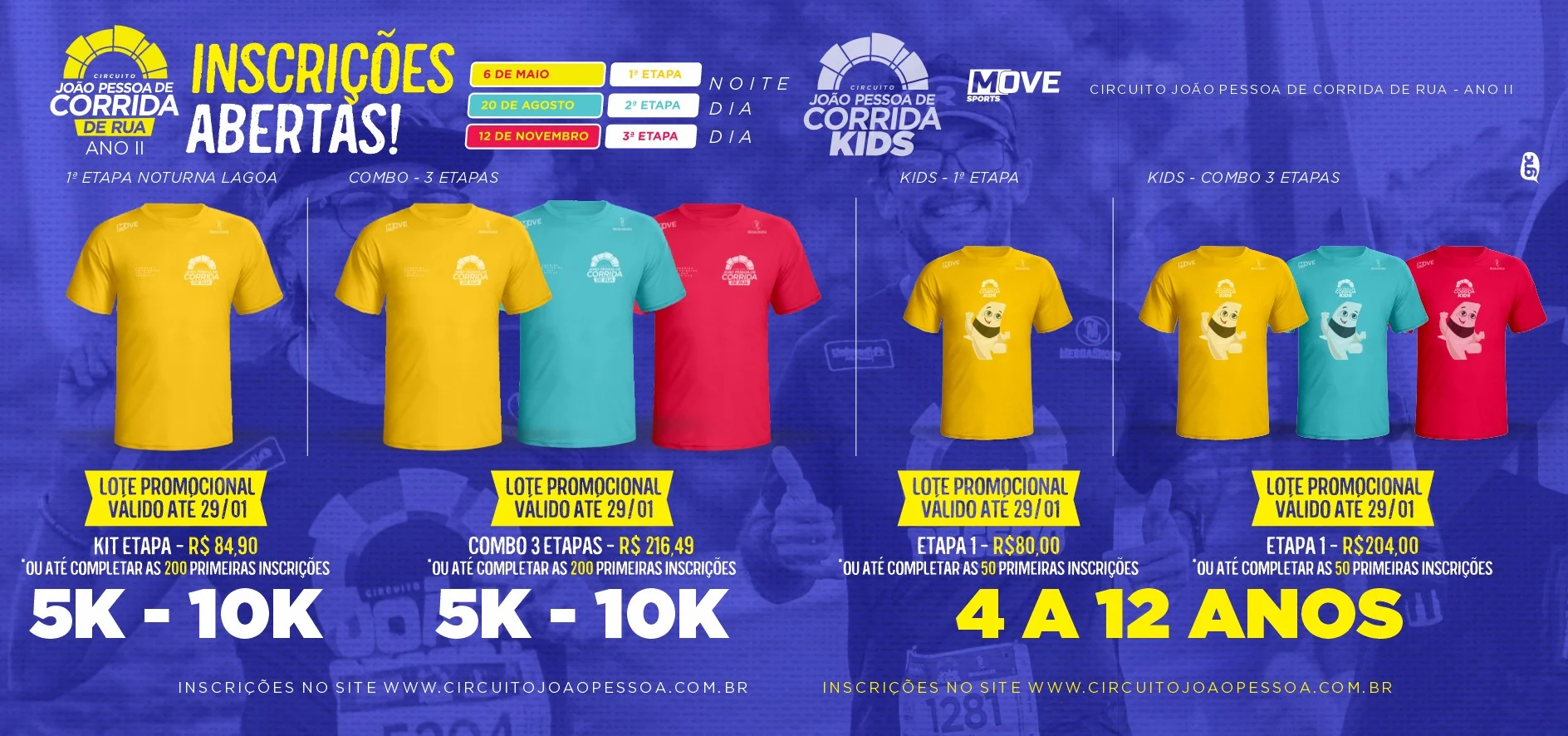 Circuito João Pessoa De Corrida De Rua - 1ª Etapa
About the Event
Article 1. The João Pessoa Street Race Circuit will take place in three stages; being:
1st Stage - Lagoa/Historic Center, date May 6, 2023,
2nd Stage – Science Station, date August 20, 2023 and
3rd Stage – Bust of Tamandaré, date November 12, 2023.
More information
Always check the event or organizer website for up-to-date information.
Organizer
Share with friends
Interested or planning to participate?
You can add an event to your participating or interested list to receive updates and create your own event listing and calendar