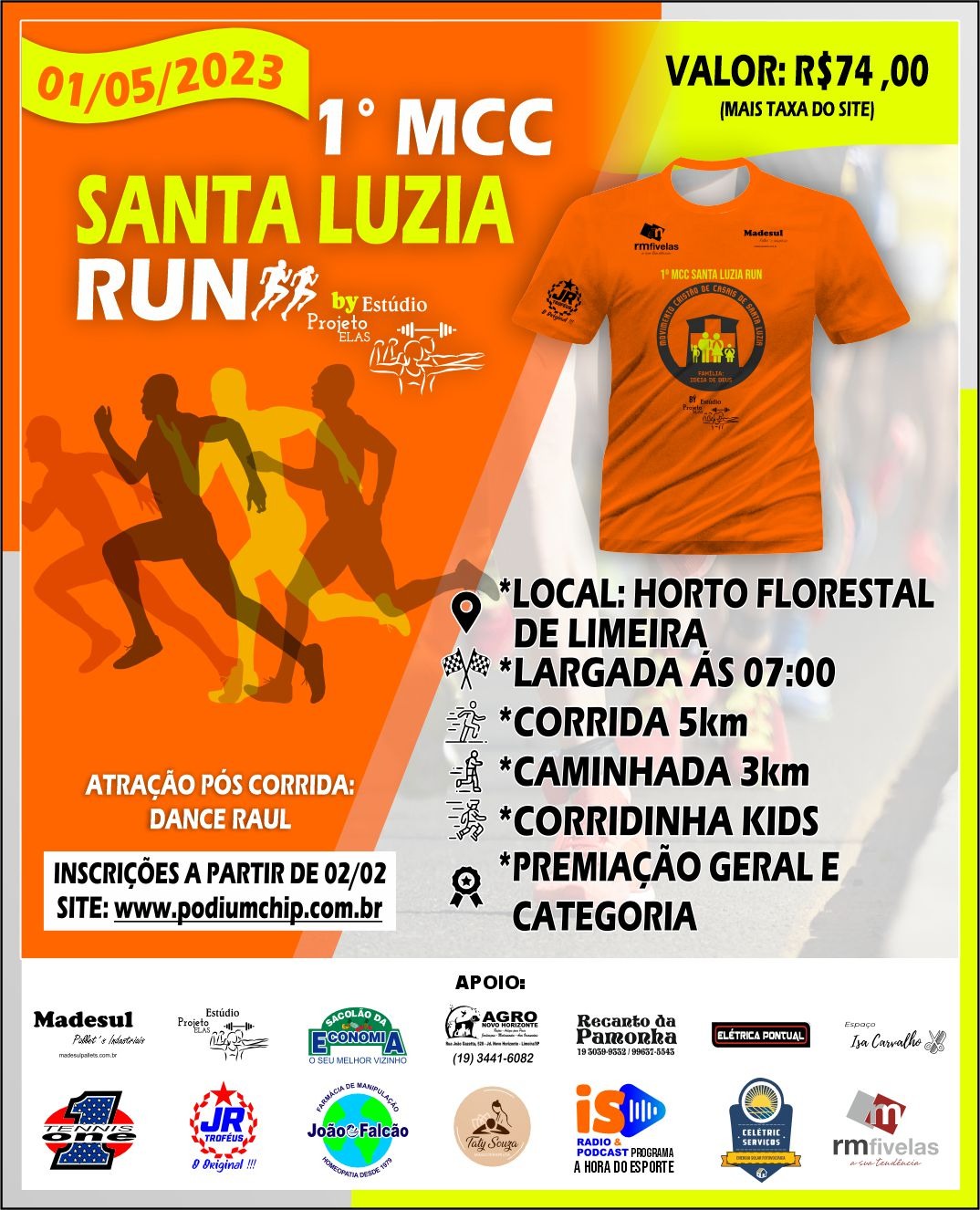 1ª MCC Santa Luzia Runa
About the Event
EVENT: 1st MCC SANTA LUZIA RUN by Estudio Projeto Elas
DATE: 05/01/2023
PLACE: Horto Florestal de Limeira
ORGANIZER: Estúdio Projeto Elas and Paróquia Santa Luzia
The event will take place in any weather condition, and may be canceled if catastrophic conditions endanger the physical integrity of participants and/or spectators.
Runners of both sexes, regularly enrolled in accordance with the Official Regulations, may participate in the event.
All registrants must be wearing the official event t-shirt and bib number.
More information
Always check the event or organizer website for up-to-date information.
Organizer
Share with friends
Interested or planning to participate?
You can add an event to your participating or interested list to receive updates and create your own event listing and calendar